Breaking News! This just in... From 1911!
One of the most tragic moments in the series occurred when Felicity discovered that Gus lost his sight in the episode Return to Me.  While relieved that he survived the Maid of Calais sinking, Gus Pike's blindness was quite a sad sight (forgive the pun).  Despite this tragic revelation, there was a light at the end of the tunnel.  In the episode So Dear to My Heart,  a risky surgery ensued and Gus regained partial vision. 
In my research of the Edwardian era, I learned that this risky and costly surgery was completely unnecessary!  While looking through Avonlea age advertisements, I discovered this gem--The Ideal Sight Restorer - The Inestimable Blessing of Sight.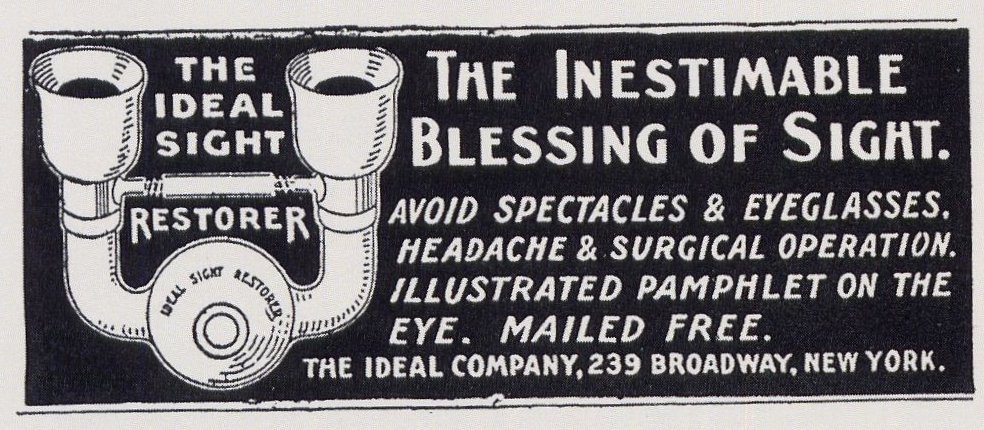 Offered through mail order by the Ideal Company from New York circa 1900,  the product boasts that customers can "avoid spectacles and eye glasses, headaches and surgical operation."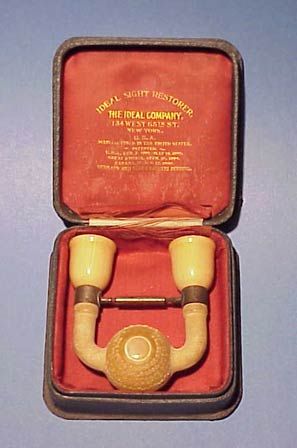 According to the Museum of Vision, the Ideal Sight Restorer was invented by masseur Charles Tyrell and used "suction to increase blood flow and reshape the cornea."  The Ideal company was investigated by the American Medical Association who had the nerve to call this amazing device a "pseudomedical claptrap!"  Harassed and threatened by legal prosecution, the Ideal Company was forced to relocate to to England in 1915.
If only Gus and the King family would have seen this advertisement, it would have saved them a lot of unnecessary worry and concern--and provided Gus with that "blessing of sight!"