Producer Kevin Sullivan was reluctant to accept financial support from the Disney Channel for his Road to Avonlea production. He ultimately relented, realizing that Disney's financial investment of $8 million was critical to achieve the standard of quality he envisioned.
While Sullivan owned the rights for Road to Avonlea in Canada, Disney owned the rights in the United States. This would create editing changes between the CBC version and Disney version that would confuse many fans of the series.
Disney started by changing the name of the series from "Road to Avonlea" to "Avonlea." They also changed the order of episodes to comply with their schedule—A move that caused confusion over the original episode order. Episodes titles were also changed, and in many cases, scenes were cut to make time for network advertisements.
This also meant that Disney would make demands to change key elements of the series, often related to subject matter considered inappropriate.
The following are the top 5 times Disney demanded changes to Avonlea!
5. No Drinking Allowed, Not Even When You're Keeping the Cows Company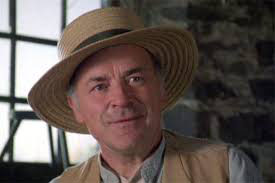 After a hard day of farm work, ol' Uncle Alec would like to sneak off to the barn for a drink. Disney moved quickly to block our favorite TV Uncle's few refuges away from the rigors of farm work and the occasional annoying family member.
"In one script Cedric, as my husband, would go off to the barn and sing to the cows and sing to the cows and have a little drink," says Cadeau. "But that was cut out. It was a Disney decision.
Disney seemed to side with Rachel Lynde and formed their own temperance movement. They must have threw a fit when Felix was drunk as a skunk in Otherwise Engaged.
4. Avonlea is a No Smoking Zone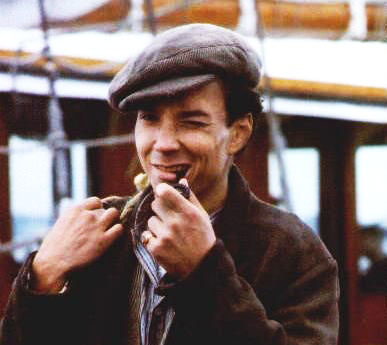 When Gus Pike arrived in Avonlea in 1904, one of his characteristic traits included smoking a pipe, but this didn't sit well with Disney. "There was also a young sailor who was not allowed to smoke a pipe," Cedric Smith recalled. "They didn't like smoking."
Interestingly, Walt Disney himself was an avid chain smoker! In 1955, Disney even opened a tobacconist on Disneyland's Main Street. The store was closed in 1991, one year into the series run. In 2013, Disney's film "Saving Mr. Banks" did not show Walt Disney lighting up a cigarette once.
3. Jasper's Stutter Was Undesirable and Needed to be Cured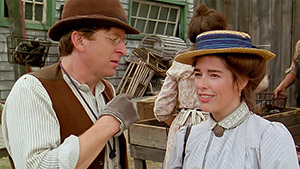 Disney apparently had a problem with Jasper Dale's stutter and even went to the extent of wanting the speech impediment cured. RH Thomas remembered:
"And the whole curious episode over the stuttering with Disney," RH Thomas remembered. ".. and people wanting me to have the stutter cured or could there be an episode where the stutter is cured or you only stutter under the following three circumstances. And Kevin finally said Robert you do it when you want to do it, and that was it."
It's not like he could help it!
2. The Slap Heard Around the Store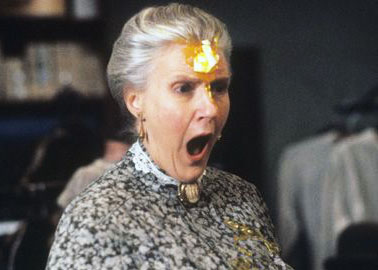 In the episode Malcolm and the Baby, Rachel Lynde slaps Hetty in the face following an altercation in the General Store. The scene was shown on CBC, but Disney decided to cut this from their programming. However, they left the part where Hetty breaks the egg on Rachel's forehead.
Jackie Burroughs says Disney wanted to soften her sharp-tongued character, Aunt Hetty. "They loved that sort of stuff, but we wouldn't let them make us totally saccharine," Cadeau says.
1. Ban the Pillow Talk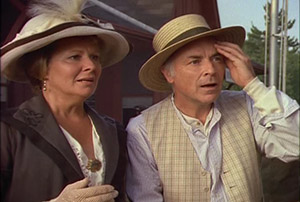 In the episode Aunt Janet Rebels, the scenes where Alec and Janet are in bed talking is also edited from the Disney airing. Apparently, this harmless scene was considered too risqué by Disney executives.
Kevin Sullivan would later regret how these "cultural compromises" took away from the development of the main characters. Still with Disney paying half the cost of $1.2 million each episode, everyone paid attention to its demands. As Cadeau told entertainment writer Martin Knelman, this was commercial TV and "if the producers tell you to carry a duck, then you carry a duck, as long as they're writing the cheques."
For a more in depth look at the early negotiations with Disney, read The Bend in the Road.